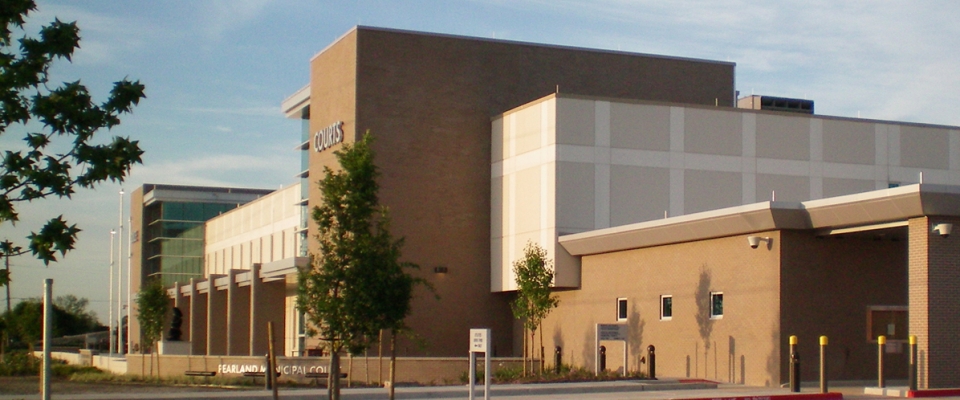 The new public safety facility for the city of Pearland, Texas by Wilson Estes Police Architects has recently achieved Leadership in Energy and Environmental Design (LEED) Silver Certification, a globally recognized green building certification program facilitated by the U.S. Green Building Council (USGBC) and verified by the Green Building Certification Institute (GBCI). LEED is the nation's preeminent program for the design, construction and operation of high-performance green buildings. This new 81,000 square foot facility houses the rapidly growing police department as well as municipal courts. The facility also includes an annex for municipal utility offices, county assessor's office, emergency communications, and an emergency operations center.
The public safety facility is the City's first building to attain the prominent LEED Silver Certification under their mandate for sustainable construction for municipal projects. Some of the notable green features within the building include:
Energy efficiency
Reduced water use
Promoting alternative transportation methods
Reflective roof and paving
Maximizing open space around the building
Water efficient landscaping
Utilizing low VOC construction materials
Utilizing regionally sourced construction materials
Utilizing construction materials with recycled content
Comprehensive construction waste recycling
The facility was constructed under a design-build arrangement with JE Dunn Construction of Houston, Texas. In order to achieve the City's mandate for LEED Certification, Wilson Estes Police Architects worked collaboratively with Owner and construction team members from the onset of the project through post-occupancy to ensure sustainable design criteria were followed in order to realize the highest level of sustainable design and construction necessary to result in certification.